 THE PARTNER YOU NEED TO STAY COVERED AND COMPLIANT
Over the past 36 years, we have built our business on serving leaders just like you with workers' compensation coverage and payroll administration. Why both? We are positioned to serve you better than standalone carriers who only offer coverage. You need a partner who helps mitigate risk and looks out for your best interest at every step of the journey.
At SouthEast Personnel Leasing (SPLI), your wins are our wins. We have a vested interest in your success, and we want to be the trusted partner who enables you to focus on serving your customers with the highest level of service. Our payroll service, tax and compliance help, and Rated A by AM Best workers' compensation insurers help you operate with confidence from start to finish. Ready to partner with someone you can trust?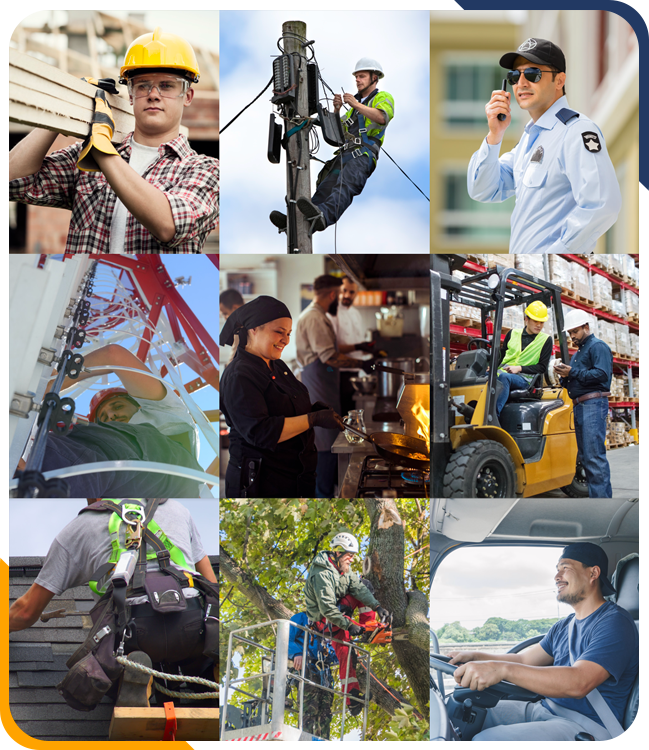 Current Satisfied Clients
Payroll Processed Annually
Employees Ready To Handle Growing Needs

A TEAM COMMITTED TO YOUR SUCCESS SINCE DAY ONE
Founded in 1986 and headquartered in the Tampa Bay area, SouthEast Personnel Leasing operates as a PEO serving business leaders across the country. Focusing on their success each and every day has transformed our business into one of the largest privately owned companies in the state of Florida which ensures you have a stable partner that is positioned to serve you for the long haul.
Since first taking ownership of our company in 1995, John Porreca, our President, has distinguished himself as a leader both in the marketplace and the community. He is known for constantly prioritizing relationships first and giving back to those in need.


It's John's business philosophy to put relationships as a top priority, not just the bottom line. It's that approach that drives everything we do here at SPLI. Subsequently, it's also led to an award-winning culture as a top place to work twelve years running.
In an increasingly competitive and regulated environment, businesses and brokers partner with us to ensure no matter how high-risk the company, their coverage is never too hard to place.


"SPLI has been outstanding to work with over the 15 + years we have been with them. They are attentive to all our needs and provide excellent advice and customer service. Highly recommend!"

Clifton Williams Wheelchair Transport Service, Inc.



Our model is fiscally sound.

Coverage comes through
a rated A by AM Best insurer.

Our platform is pay-as-you-go to offer you both flexibility and cost-savings.
"I started with SouthEast over eight years ago. SouthEast has made me feel that I am more like a family member than an employee. Throughout my time here I have learned many aspects of the business from many strong leaders, and I look forward to learning more. I feel that I am valued and appreciated. This is where I am meant to be.


Kelly Bosco SouthEast Personnel Leasing