California Pay Data Reporting: Deadlines, Requirements, and FAQs
October 3, 2023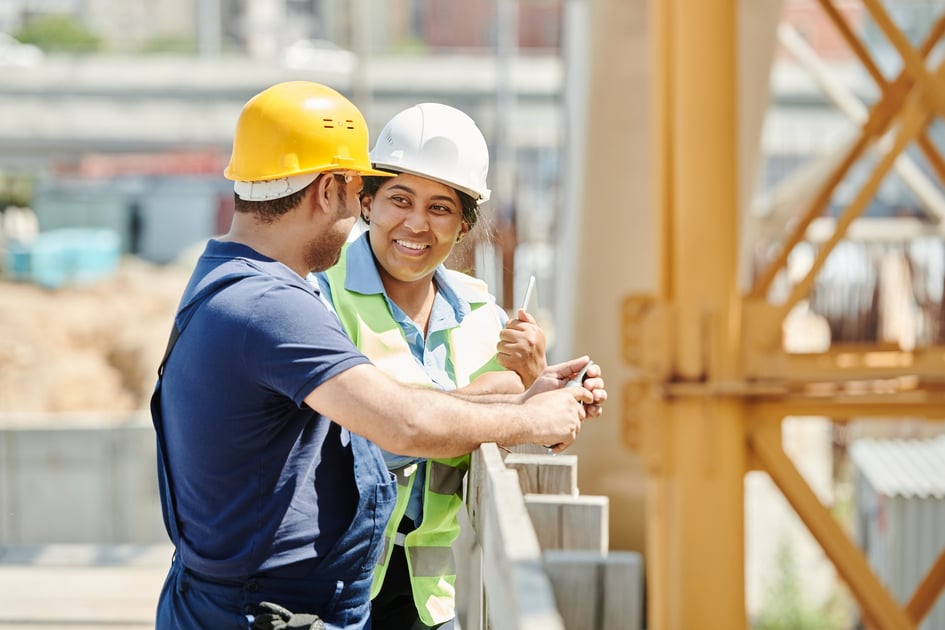 If your business is operating in California, you are legally required to report certain pay data to the government if your company has at least 100 employees or workers hired through labor contractors. This is a requirement under Government Code section 12999, as amended by Senate Bill 1162. Look at everything you need to know about California pay data reporting and ensure your business complies with the legal requirements.
CA Pay Data Reporting Basics
In your reporting, you must document all your workers' pay and hours worked in addition to job category, sex, race, and ethnicity. This will all be submitted to the Civil Rights Department or CRD; the deadline is always the second Wednesday of May. For example, the filing deadline for the 2022 reporting year was May 10, 2023. The deadline for the 2023 year will be May 8, 2024.
Pay data must include a snapshot period that covers one pay period, but the period must be set between October 1st and December 31st of the year being reported. Additionally, all employees working in California must be included in the report, though businesses can choose whether or not to include employees working in other states.
The Reporting Portal
Once you are ready to make your report, you must go through the California Pay Data Reporting Portal. The reporting portal can be quite complicated, with the user guide comprising 92 pages of information. Fortunately, the high-level steps to using the portal properly are fairly straightforward.
First, you will need to create a login to the portal, which is simply a matter of setting up an email address and password. Then, you must provide employer information and declare whether you are reporting for payroll or labor contractors. Establishment and employee data must be provided, too, but the portal tends to offer templates you can use. Finally, you will need to complete the certification process. You can change any information in your report before certification as you like.
FAQs
Here are some of the most commonly asked questions regarding pay data reporting in California.
Will Pay Data Be Made Public?
No, the CRD is explicitly prohibited from making any individually identifiable information public in any manner.
How Long Will the CRD Keep Pay Data?
The CRD is legally bound to keep pay data from employers for no less than 10 years.
How Does the CRD Keep Pay Data Secure?
Pay data security is predominantly maintained by using end-to-end encryption for both transmission and storage of data. The system is housed within a government cloud environment that meets the standards for data protection as issued by FedRAMP and NIST.
What Are the Penalties for Failing to File?
If you do not file pay data as required, you may be forced to file a report and be hit with a fine. Specifically, the penalty is $100 per employee that was not reported. This increases to $200 per employee on subsequent failures. Plus, the department can recover their costs of enforcement from you.
A PEO Can Help
Maintaining compliance with the pay data reporting regulations in California can be challenging when you are primarily focused on running the business properly. Fortunately, SPLI is happy to ease the burden and handle your reporting requirements. While we cannot act officially as a certifying official for your report, we can help prepare the report and file the data on your behalf. Contact us today to get started.
LEGAL DISCLAIMER:
The information provided on this website does not, and is not intended to, constitute legal advice; instead, all information, content, and materials available on this site are for general informational purposes only. Information on this website may not constitute the most up-to-date legal or other information. This website contains links to other third-party websites. Such links are only for the convenience of the reader, user or browser; we do not recommend or endorse the contents of the third-party sites.
Readers of this website should contact their attorney to obtain advice with respect to any particular legal matter. No reader, user, or browser of this site should act or refrain from acting on the basis of information on this site without first seeking legal advice from counsel in the relevant jurisdiction. Only your individual attorney can provide assurances that the information contained herein – and your interpretation of it – is applicable or appropriate to your particular situation. Use of, and access to, this website or any of the links or resources contained within the site do not create an attorney-client relationship between the reader, user, or browser and website authors, contributors, contributing law firms, or committee members and their respective employers.