The Easy Checklist For OSHA Compliance and Reporting in Construction
October 16, 2023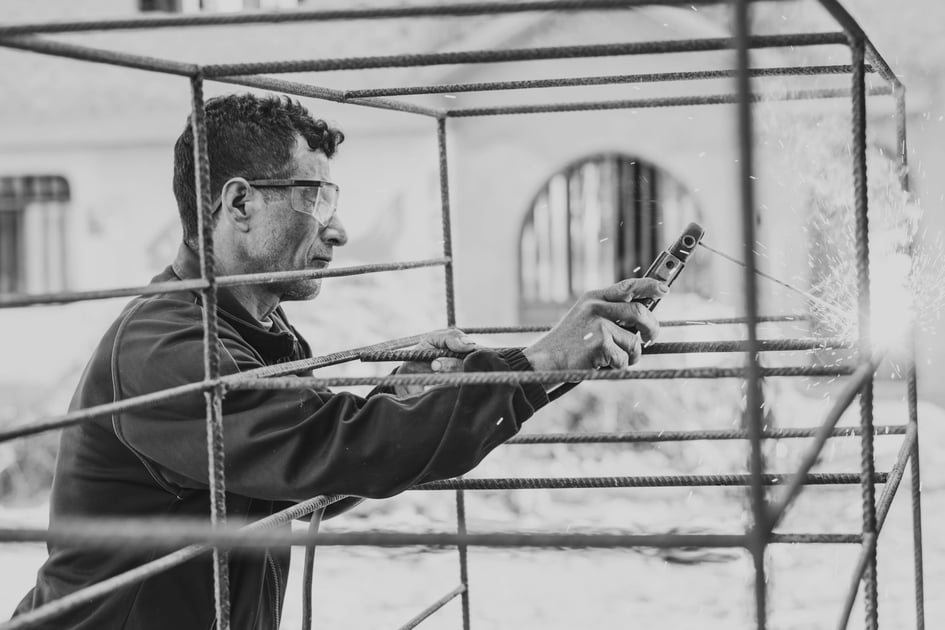 OSHA compliance is essential in any workplace, but it is especially important in working environments that are statistically dangerous for workers. Construction is one of the most hazardous industries in the country, so OSHA regulations tend to be strict and comprehensive.
Remaining compliant with OSHA can involve a degree of reporting that many new or expanding businesses may not yet be accustomed to. Even among the common and primary OSHA compliance requirements (such as heat illness prevention), construction can vary quite a bit from the other categories of agriculture, maritime, and general industry. You can support your compliance with OSHA regulations by following this checklist when making reports and workplace rules:
Checklist for Preventing Violations
Many experts recommend you check the following factors on your job site to ensure that your workers are safe and in compliance with OSHA regulations. These items should be verified before you start any work.

Posting of workers' rights and OSHA regulations in common areas


Accessible first aid supplies


Clear walkways and workspaces


Protection from falls on scaffoldings, ladders, etc.


Serviced hand tools and equipment


Available personal protective equipment (PPE) and clothing


Proper illumination of the workspace


Frequent safety training for employees


Regular inspection of equipment and machinery


Easily identifiable emergency stop buttons when applicable


Secure guard rails and barriers
Checklist for Reporting
OSHA has specific guidelines for reporting any accidents or incidents at your workplace, so it is important that all reporting be done correctly and remain compliant with time limits and other procedures.

Report any serious injuries or fatalities within eight hours


Report any hospitalizations, amputations, and losses of an eye within 24 hours


Submit reports via the Injury Tracking Application or (ITA)


Maintain records of all injuries and illnesses for at least five years


Post a summary of injuries and illnesses from the previous year each February through April


Provide copies of records to current and former employees, or their representatives, upon request
Checklist for OSHA Inspections
OSHA inspections come in three distinct parts, and you'll need a checklist to make sure you can get through it all with high marks. They are the opening conference, facility walkthrough, and closing conference. Remember that you must answer all questions truthfully and accurately to the limit of your knowledge and ability. Follow the checklist, though, and you can confidently go through an inspection.

Have employees ready for interviews


Keep relevant records on hand


Expect a copy of a formal complaint if that is what triggered the inspection


Have a representative of the company accompany the inspector


Eliminate violations beforehand to avoid an expanded inspection


Review the inspector's report and plan to remedy violations


Plan for training programs if necessary

Ensure OSHA Compliance
Maintaining OSHA compliance can be tough on your own, especially when you are primarily focused on getting the construction job done right.
LEGAL DISCLAIMER:
The information provided on this website does not, and is not intended to, constitute legal advice; instead, all information, content, and materials available on this site are for general informational purposes only. Information on this website may not constitute the most up-to-date legal or other information. This website contains links to other third-party websites. Such links are only for the convenience of the reader, user, or browser; we do not recommend or endorse the contents of the third-party sites.
Readers of this website should contact their attorney to obtain advice with respect to any particular legal matter. No reader, user, or browser of this site should act or refrain from acting on the basis of information on this site without first seeking legal advice from counsel in the relevant jurisdiction. Only your individual attorney can provide assurances that the information contained herein – and your interpretation of it – is applicable or appropriate to your particular situation. Use of, and access to, this website or any of the links or resources contained within the site do not create an attorney-client relationship between the reader, user, or browser and website authors, contributors, contributing law firms, or committee members and their respective employers.