Exploring the Benefits of Workers' Compensation
August 26, 2022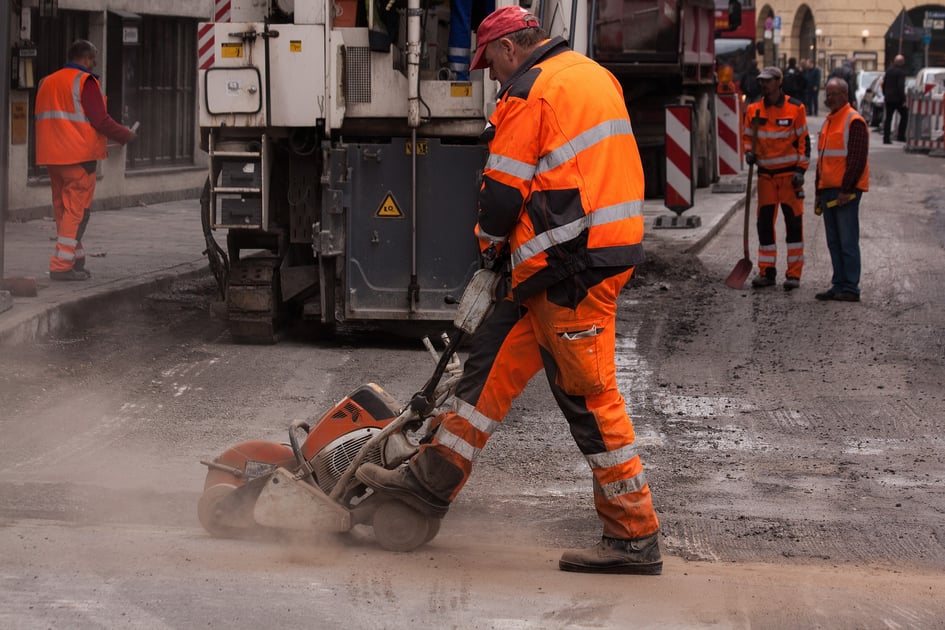 As a business owner, you've worked hard to build a sustainable business. A motivated and protected workforce is critical to your path toward growth. When organizations are not fully covered and compliant, workplace injuries can become an anchor that drags down your long-term sustainability.
Workers' compensation coverage is designed to cover your employees when there is a workplace injury — but a lot goes into that process. Let's take a look at everything you need to know about staying covered and compliant.
Check Coverage Requirements and Consider Your Risks
Not all businesses are required to purchase workers' compensation insurance. You can check the workers' comp laws by state to see how local regulations will affect your business. If you have more questions, SouthEast Personnel Leasing is ready to help. Get in touch and we can answer your questions to help you make an informed decision.
Even if coverage is not required, it's important to consider the costs vs. the benefits of workers' compensation coverage. Comprehensive coverage from a fully compliant program can protect you from the impact of major medical expenses or lost wages in the aftermath of an injury at work. You're also ensuring that every valued member of your team feels safe and knows they'll be taken care of — without exposing your business to unnecessary risks.
Nearly All Businesses Can Find Coverage, Even High-Risk Ones
High-risk businesses such as start-ups, those with small numbers of employees, or companies in dangerous industries such as construction can sometimes struggle to find coverage. Insurance carriers regularly decline certain types of risks.
With that said, all workers and businesses deserve protection. You have alternatives that will provide comprehensive coverage and competitive programs for virtually any type of risk. At SouthEast Personnel Leasing, our carrier partners cover a wide range of risks, such as:
Start-up companies
Small numbers of employees
No prior coverage
High-risk industries
Bad claims histories
High experience modifiers
Less than three years of loss history
The PEO Model: Convenience, Compliance, & Peace of Mind
A professional employer organization like SPLI is able to pair your workers' compensation program with payroll and other core administrative functions, saving time and effort. This helps you keep your focus where it matters most — building your business.
In addition, the standard model for insurance carriers hasn't aged well. What happens with a traditional carrier in an uncertain economic environment when demand and injury rates are in flux?
Rigid policy premiums leave little wiggle room for fluctuating payroll
Standard carriers may decline certain types of risk — often for companies that need coverage the most
Claim turnarounds may be too slow in an environment with higher than usual urgency
These problems are solved through the flexibility of a PEO. When you work with SouthEast Personnel Leasing, you enjoy the benefits of workers' compensation from a true administrative partner:
FLEXIBILITY: Have to temporarily trim down costs in a slowing economy? A PEO empowers you to adjust course and only pay for what you need.
COST SAVINGS: Pay-as-you-go PEO coverage options prevent overpayments and keep costs aligned with reality. Our proven method stabilizes your workers' compensation costs.
ASSERTIVE CLAIMS MANAGEMENT: Your wins are your PEO's wins. SPLI takes pride in resolving claims quickly with our compassionate but aggressive internal claims department.
A-RATED COVERAGE: Our carriers are A-Rated by AM Best, so you have complete peace of mind in their reliability.
CONFIDENCE & CLARITY: Some business owners search, struggle, and waste precious time trying to secure workers' compensation coverage for their company. We take the guesswork out of getting covered and compliant. Simply

request a quot

e to get started.
Contact SPLI today to learn more about the benefits of workers' compensation through a small business PEO platform that also encompasses payroll and risk management. Keep your focus on your business priorities. We'll handle the rest.