How a PEO Partner Helps With the Restaurant Industry's Recovery
August 26, 2022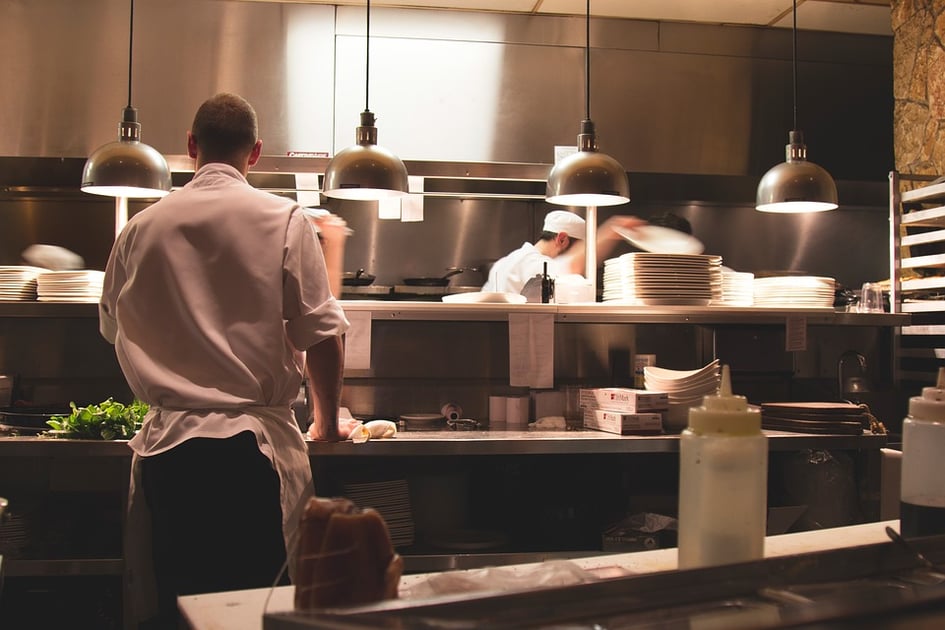 Restaurants have come surging back since the lockdowns and closures of the pandemic's height. The industry has proven its resilience and business owners' dedication and patience have paid off. However, new challenges are forcing restaurateurs to stay flexible and continue evolving their business models.
New Problems Demand New Solutions
Inflation, high fuel prices, supply chain issues, and an ongoing labor crisis have all become obstacles on the long road to recovery. It's a near-certainty that the restaurant industry of the future will not return to the old ways of the pre-pandemic era. Too much has changed — and is continuing to change — in technology, dining habits, consumer preferences, and more.
Forbes highlighted many of these factors in March of 2022 and argued that drastic increases in food costs (especially for poultry, meat, and fish) may be the biggest challenge right now. However, recruitment and retention are also worthy of consideration as top issues. In this "new normal," 7 in 10 restaurant operators say they don't have enough employees, and about 50% believe that will be a top challenge this year.
Anything a business owner can do to attract skilled workers, retain that talent, and remain flexible as the workforce fluctuates will help in the restaurant industry's recovery.
A PEO Partner Streamlines Payroll Administration & More
A Professional Employer Organization (PEO) is a full-service partner that performs a variety of administrative tasks on behalf of your restaurant, freeing up your time to focus on growth opportunities and other priorities. For example, your PEO partner can take many payroll management tasks off of your plate, providing you with:
Accurate, on-time payroll processing
Paid time off accrual and tracking
Federal and state tax reporting and administration
Garnishment and child support deductions and administration
W-2 administration
Unemployment claims management
Direct deposits
Online payroll portal
Prepaid payroll cards
Remote check printing
Certified payroll/OCIP reporting and management
Your PEO helps you to remain compliant and efficient with payroll, which is especially important in uncertain times when workforces fluctuate most. With a PEO's support, nothing falls through the cracks.
Some PEOs, like SouthEast Personnel Leasing, can offer additional bundled services such as workers' compensation coverage, facilitating cost-effective and attractive benefits packages, and support with safety & risk management. No two PEOs are alike, so take the time to evaluate the options and opportunities you'll have with narrower vendors versus a one-stop PEO.
3 Ways a PEO Supports Your Restaurant's Recovery
1. Save Money Through Efficiency
Greater efficiency in business processes protects your budget and helps to offset the burden of higher-priced goods in today's economy. According to NAPEO, partnering with a PEO saves businesses an average of $1,775 per employee.
With an all-in-one PEO partner like SouthEast Personnel Leasing, your business can bundle multiple services together with a single partner. Paying for payroll processing, workers' comp insurance, benefits, and more as a package of services decreases overall costs and increases efficiency — all the information is going to one place.
2. Resilience in a Crisis
A resilient business model is the key to success in an unstable economy. After a difficult stretch in 2020 and 2021, the restaurant industry recovery has finally begun. Small to mid-sized businesses were hit hardest by the pandemic. NAPEO found that working with a PEO helps the most vulnerable businesses to recover more quickly. By July of 2021, almost three-quarters of small businesses working with a PEO had returned to normal operations (or better), compared to just 40% of all small businesses at that point.
3. Focus on Your Business!
The best way to spend your time is in improving your restaurant's services, menu, supply network, business relationships, and other growth activities. However, critical core functions like payroll and benefits cannot be ignored…but demand a lot of time. Stop letting compliance activities and administrative operations take over your workday.
With SPLI, you no longer need to handle it all on your own. We'll take burdens off your plate and free up your hours to focus on your restaurant's recovery and growth. Get in touch today for more information on how we can help.