PEO Services and Solutions for the Construction Industry
July 25, 2022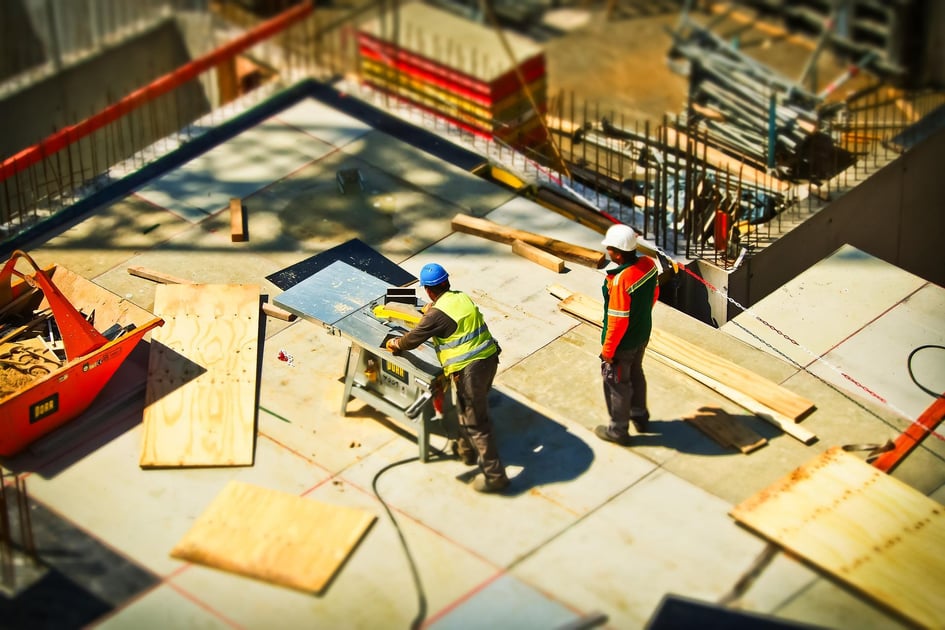 Construction is a high-risk industry with a complex web of compliance and cost considerations that business owners must navigate. A PEO for construction complements your team with expertise and manpower to take many of these tasks off of your plate. Here's a rundown of the PEO solutions that construction businesses can use to save time and money.
PEO SERVICES FOR CONSTRUCTION COMPANIES
JOB COSTING & PAYROLL ADMINISTRATION
We support construction businesses with their job costing practices so that it's easier to carefully track overhead, profitability, and efficiency on the job site. But that's just one essential layer of your financial accounting as a construction company.
SPLI also provides comprehensive payroll administration services to streamline time-consuming tax-related tasks and keep all payroll deadlines on time. Stay on top of state withholdings, W-2 creation, PTO, overtime, and more with payroll PEO services designed for the construction industry.
Our services combine an all-inclusive admin fee, a secure online payroll portal, and even the option to use prepaid CashPay® debit cards for payroll — so that you can pay your employees with no credit check or bank account required.
AFFORDABLE, PERSONALIZED SUITE OF BENEFITS
Close to half a million construction positions remain open amid a continuing labor shortage. One of the most powerful tools you have to attract and retain high-quality workers is a competitive and robust benefits package.
A PEO for construction companies empowers you to provide generous benefits at a price point usually reserved for larger companies. We'll do the heavy lifting in researching and developing an attractive set of options so that you have more time to focus on your business.
SAFETY AND RISK MANAGEMENT SERVICES
The construction industry presents many risks for workers due to both the physical nature of the work environment and the heavy equipment involved. For 2022, the penalty per OSHA violation is $14,502 — and it can climb as high as $145,027 for willful or repeated violations.
Ongoing workplace risk evaluations and safety programs that prevent injury are crucial to keeping your business compliant and profitable. Partner with a full-service PEO for construction company administrative support. We work alongside you to ensure you can establish and maintain a solid safety and risk management plan including:
Ongoing workplace loss and risk reviews
Assistance with OSHA reporting
Claims reporting, monitoring, and management
Post-accident drug testing


FLEXIBLE, PAY-AS-YOU-GO WORKERS' COMP COVERAGE
As a high-risk industry, certain insurance carriers may decline to cover construction risks. Our carrier partners at SPLI not only offer workers' compensation coverage for your business, but with highly competitive rates.
Our in-house claims administrators make it easy to save money and reduce administrative burdens with affordable workers' compensation coverage from knowledgeable specialists. At the same time, our pay-as-you-go platform eliminates the need for year-end reconciliations. SPLI gives you the flexibility and the cost-savings to take care of business while staying invested in your growth.
CERTIFIED PAYROLL PROCESSING FOR FEDERALLY FUNDED PROJECTS
Any construction business working on federally funded projects worth over $2,000 are required to submit weekly certified payroll reports — a measure designed to protect workers and enforce the local prevailing wage.
The recent bipartisan infrastructure bill provides a deep well of opportunity for construction companies. Take advantage of the many new projects related to public buildings, highways, military bases, bridges, and building out infrastructure for electric vehicles. A PEO partner streamlines certified payroll processes and gives you peace of mind about compliance.
ASSISTANCE WITH OCIP REPORTING FOR CONTRACTORS
Owner Controlled Insurance Programs (OCIPs) offer workers' comp, liability coverage, and more to general and trade contractors. A PEO like SPLI can take essential functions and administrative burdens such as OCIP reporting and claims management off of your plate.
There's no need to shoulder the weight of OCIP-related management tasks all on your own. With our help, you can ensure that all of the needs of your contractors are satisfied quickly and without unnecessary complications.
AM BEST RATED COVERAGE FOR STABILITY & LONGEVITY
AM Best uses ratings that range from A++ to D to describe a provider's balance sheet strength, operating performance, and overall reputation and stability.
SPLI is committed to providing our construction industry partners with the confidence that their carrier will have superior reliability. This is why we exclusively work with dependable insurance carriers who are rated A or better by AM Best. You can rest assured that all of our workers' compensation providers will be able to meet continuous insurance policy contract obligations for years to come.
STAY COVERED & COMPLIANT WITH PEO SERVICES FROM SPLI
As a committed PEO for construction company needs, SPLI fully understands how hard it is to run a business — let alone stay compliant. We're a one-stop PEO for payroll, benefits, safety management, and workers' compensation coverage in the construction industry. Whether your business is in commercial, residential, industrial, or real estate development, our expertise is your competitive advantage.
Get in touch today to learn more about how a PEO keeps you covered and compliant while saving on costs and putting hours back in your day.