Understanding the Voluntary Self Identification of Disability Form
October 20, 2023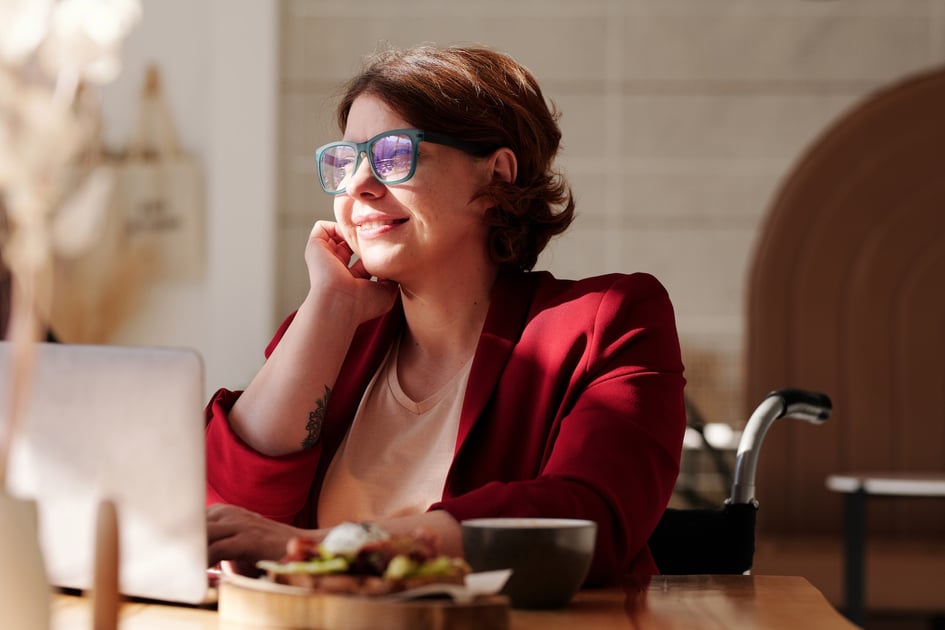 The Voluntary Self-Identification of Disability Form is a way for prospective employees to disclose any disabilities they have to potential employers during the application process. This is largely done to ensure that workers have all the necessary accommodations required to do their job properly. Learn more about the Voluntary Self-Identification of Disability Form and what it means for your business.
Disability Form Basics
The Voluntary Self-Identification of Disability Form is a standardized form that is part of Section 503 of the Rehabilitation Act of 1973. Legally speaking, all federal contractors and subcontractors must invite applicants to self-identify as having a disability during the application process before an offer is extended. Additionally, new hires and current employees are free to self-identify.
On April 25, 2023, this form was revised by the Office of Federal Contract Compliance Programs to update the language regarding certain disabilities and add more examples of disabilities. Some of the additional disabilities include substance use disorder, mobility impairment, ADHD, autism, learning disabilities, asthma, and more. Additionally, some disabilities received more comprehensive descriptions and inclusive examples. Finally, the response options were changed to "Yes, I have a disability, or have had one in the past," "No, I do not have a disability and have not had one in the past," or "I do not want to answer."
Why a Disability Form?
Voluntarily disclosing a disability to an employer may not seem like something that would offer much benefit at first glance. In fact, it could even prejudice employers against some applicants despite the prohibition of discrimination based on a disability. Disabled people, however, can benefit from disclosing a disability because it allows the potential employer to know in advance the kinds of accommodations that will be necessary to allow them to do their job properly.
Federal contractors are specifically required to include this form in any application process to help with affirmative action efforts and eliminate discrimination based on disability. Of course, a disabled person does not have to disclose their disability during the application process if they do not want to. They can wait until they have been hired to disclose their disability as part of their accommodation request.
How It Works for Your Business
If your business ever works with the federal government as a contractor in any capacity, you must include this form in all of your applications. Even if you don't work with the government, it can still be beneficial to use this form for the sake of disabled workers and your business's reputation.
It is important to remember that disabled employees are not necessarily required to disclose their diagnosis to you even if they request accommodations under the Americans with Disabilities Act (ADA). While some employers insist on knowing the specific diagnosis, laws in states like California and Connecticut outright prohibit employers from asking for detailed medical information. Make sure you know your local laws before asking any questions of your employees related to disability that you are requiring them to answer.
Always Remain Compliant
Both federal and state laws require compliance by all employers, and these include laws surrounding the Voluntary Self-Identification of Disability Form. Download our eBook from SPLI today to learn more about how you can prepare for a variety of potential risks.
LEGAL DISCLAIMER:
The information provided on this website does not, and is not intended to, constitute legal advice; instead, all information, content, and materials available on this site are for general informational purposes only. Information on this website may not constitute the most up-to-date legal or other information. This website contains links to other third-party websites. Such links are only for the convenience of the reader, user or browser; we do not recommend or endorse the contents of the third-party sites.
Readers of this website should contact their attorney to obtain advice with respect to any particular legal matter. No reader, user, or browser of this site should act or refrain from acting on the basis of information on this site without first seeking legal advice from counsel in the relevant jurisdiction. Only your individual attorney can provide assurances that the information contained herein – and your interpretation of it – is applicable or appropriate to your particular situation. Use of, and access to, this website or any of the links or resources contained within the site do not create an attorney-client relationship between the reader, user, or browser and website authors, contributors, contributing law firms, or committee members and their respective employers.