4 Notable Exceptions to Disqualifications for Unemployment Benefits
November 1, 2023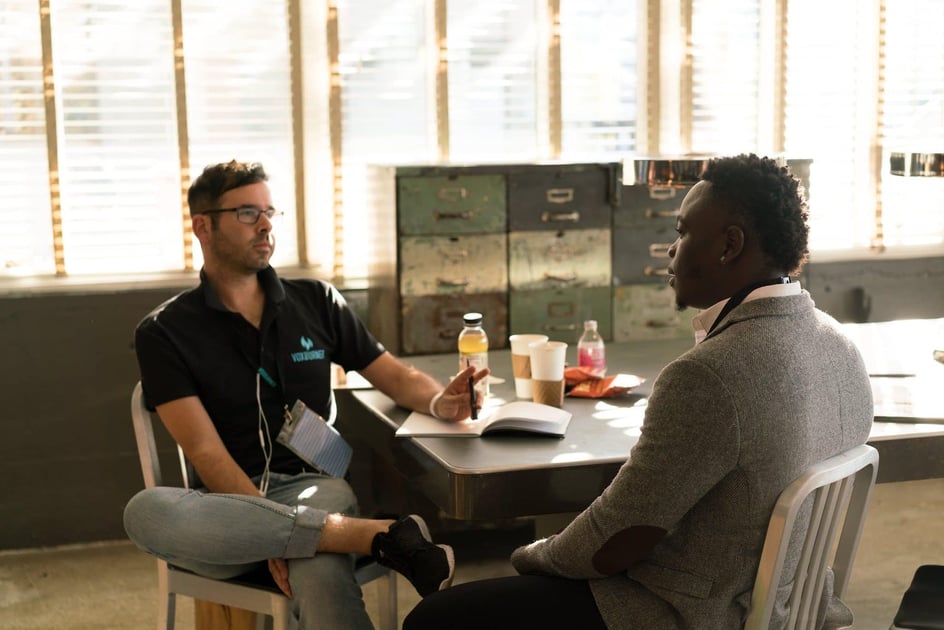 Unemployment benefits are a necessity for a lot of workers who are between jobs, but certain factors can end up disqualifying them from these employee benefits. However, not all standards for disqualification are set in stone, and there are many exceptions. Here are a few of the most common disqualifications — and some of the most notable exceptions.
What Can Disqualify Workers From Unemployment Benefits?
To understand the exceptions, it's important to grasp how disqualification of unemployment benefits happens in the first place. Unemployment is designed to benefit people who are actively looking for work and who lost their employment due to circumstances beyond their control. People who fail to meet this general standard tend not to qualify. Here are some of the most common disqualifications to be aware of:
Fired with justifiable cause
Quitting without a good reason
Filing inaccurate paperwork for unemployment
Failing to continuously look for work
Not working at a job for long enough
Now, let's break down some of the most common exceptions to these disqualifications (reasons that workers may still qualify after all):
1. Without Cause Exception to Getting Fired
If a worker is fired, they generally are not eligible for unemployment benefits, but there are some exceptions to this. Their employer needs to be able to demonstrate justifiable cause to fire them to disqualify them from unemployment benefits. If they work in one of the 20 at-will states, the employer may not be required to give any reason for the firing, but unless they provide a good one, the fired worker can still collect unemployment. Typically, getting fired disqualifies one from unemployment if they were fired due to gross misconduct.
2. Good Reason Exception to Quitting Voluntarily
When someone quits a job by choice, that could be used against them to argue that they are not actively looking for work, which is a requirement for unemployment. Even so, there are exceptions that allow for someone to quit a job. For example, if one quits due to a disclosed disability that is not accommodated, a medical condition, or being frequently harassed on the job, they may still be able to collect benefits. Of course, this all depends on whether the employer offered a satisfactory solution to the problem first.
3. State Requirement Exception to Not Working for Long Enough
If a worker has not worked at a job for very long, they are typically disqualified from unemployment. Every state, however, tends to have different requirements for workers when it comes to how long they have worked at a job. If a person is let go from a long-term job, they will likely meet their state's requirements, but it is still important to check first. Most of the time, the minimum required duration at a job is one year.
4. State Requirement Exception to Failing to Look for Work
One of the most central requirements of unemployment is that recipients must demonstrate that they are consistently looking for suitable work. If they are not looking for suitable work, they will be disqualified from benefits. What exactly qualifies as suitable work varies by state, however, so it is important for applicants to know the specific requirements. Typically, suitable work means the kind of work that offers wages similar to what one earned in the past, but that is not necessarily the case. Workers may find that their state's requirements actually allow them to collect benefits while failing to look for a sort of work that they're likely to be hired for, depending on how "suitable work" is defined.
Complete Your Due Diligence
When you have an employee who is filing for unemployment, it is important to make sure that their rights are protected along with your business. By knowing the disqualifying situations to look for and their exceptions, you'll be better equipped to handle these situations. SPLI can make it even easier with our comprehensive PEO services. Don't hesitate to contact us today to learn more about what we can offer you.
LEGAL DISCLAIMER:
The information provided on this website does not, and is not intended to, constitute legal advice; instead, all information, content, and materials available on this site are for general informational purposes only. Information on this website may not constitute the most up-to-date legal or other information. This website contains links to other third-party websites. Such links are only for the convenience of the reader, user or browser; we do not recommend or endorse the contents of the third-party sites.
Readers of this website should contact their attorney to obtain advice with respect to any particular legal matter. No reader, user, or browser of this site should act or refrain from acting on the basis of information on this site without first seeking legal advice from counsel in the relevant jurisdiction. Only your individual attorney can provide assurances that the information contained herein – and your interpretation of it – is applicable or appropriate to your particular situation. Use of, and access to, this website or any of the links or resources contained within the site do not create an attorney-client relationship between the reader, user, or browser and website authors, contributors, contributing law firms, or committee members and their respective employers.