Key Differences Between Workers' Comp for Contractors in CA vs. FL
December 21, 2022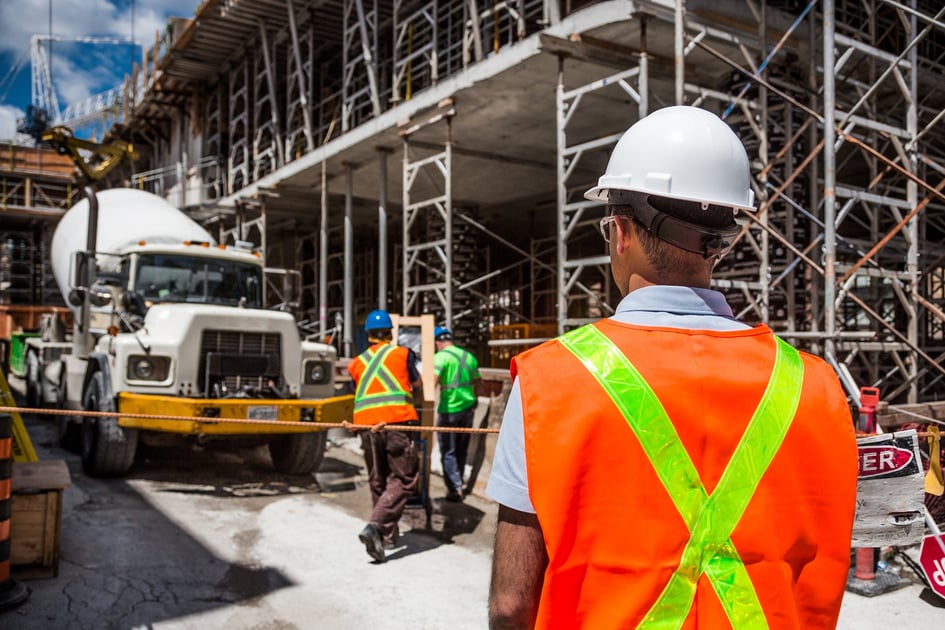 What is Workers' Compensation?
Workers' compensation insurance provides coverage that guarantees financial assistance to workers who become ill or injured in the course or scope of their jobs. This financial assistance covers medical expenses, lost wages, and any necessary rehabilitation. Workers' compensation policies are designed to protect the interests of both employees and employers by guaranteeing employees support should their job damage their health and mitigating employer liability in the event of work-related injuries or illnesses.
How Much Does Workers' Compensation Insurance Cost?
Each state has a different regulatory body that governs workers' compensation rates and requirements. These regulatory bodies dictate pure premium rates in that state. A pure premium rate is the baseline cost for workers' comp coverage per $100 of payroll. However, don't expect to pay exactly your pure premium rate for workers' comp insurance. This is a baseline set by the state, but a variety of factors dictate the final price.
This means that the factors that influence workers' comp regulations, premiums, and compliance procedures can vary substantially from insurer to insurer and state to state. These factors may include the number, length, and severity of past claims. In order to identify the right workers' compensation insurance for your company, it's important to first understand how workers' compensation coverage functions in your state.
Workers' Compensation in California
The agency that is responsible for overseeing the workers' compensation insurance industry in California is the Workers' Compensation Insurance Rating Bureau (WCIRB). The WCIRB uses a standard classification system, broken down by industry and trade, that outlines pure premium rates for workers' compensation insurance.
In California, all employers are required to have workers' compensation insurance, even if they only have one employee. This requirement includes workers who are minors, non-US citizens, and incarcerated persons.
Construction companies will find that the rate they pay for workers' compensation insurance varies in accordance with each employee's role. Every trade has a different pure premium, with supervisory workers often being assigned lower rates than on-site laborers. This cost discrepancy reflects the greater number of risks and increased likelihood of claims for subcontractors as compared to their supervisors.
Worker's Compensation in Florida
In Florida, the state's Department of Financial Services: Division of Workers' Compensation is the relevant governing body that determines pure premium rates and relevant regulations for in-state workers' compensation coverage. There are several differences between the requirements set forth by the Florida Division of Workers' Compensation and the WCIRB of California.
For example, in Florida, not all employers are required to have workers' compensation insurance and the number of employees a business must have before workers' comp becomes mandated depends on the industry. Businesses outside of the construction industry don't need workers' compensation coverage unless they have four or more employees. However, construction industry employers are required to provide coverage if they have one or more workers, whether they're full-time or part-time, on-site or remote.
Although Florida has a single pure premium rate of $1.14 for construction supervisors, there is no single rate for general subcontractors. Instead, rates are determined exclusively by a workers' trade within the construction industry. For example, the rate is $5.38 for metal fence construction, $5.64 for mobile crane and hoisting service contractors, and $6.23 for interior trim and cabinetry carpentry workers.
How a PEO Helps Keep Rates Low in Any State
When you work with a PEO, you can access services that help keep the cost of workers' compensation low, even in a high-risk industry like construction. A PEO's internal claims department can ensure that any claims are resolved quickly. PEOs may also offer safety and risk management services that help mitigate employer liability and lower the risk of workplace injuries.
SPLI is a PEO with 36 years of experience helping contractors and other construction professionals keep their teams and their businesses safe. Our unique relationship with our insurance partner enables us to offer highly competitive workers' compensation programs to our clients, even if they're high-risk. If you're interested in learning more about how SPLI can help your business, you can reach out to us today.