The Relationship Between the Construction Industry and Workers' Comp
January 4, 2023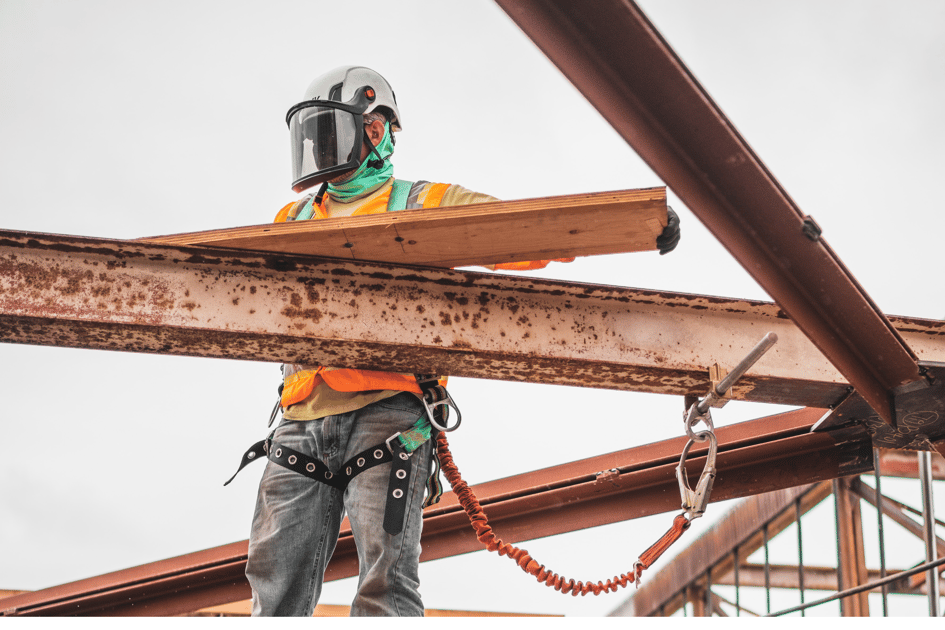 It's no secret to anybody who works in construction that it can be a dangerous field. In fact, according to the United States Occupational Safety and Health Administration (OSHA), one in five worker deaths occurs specifically in the construction industry. Meanwhile, nearly 80,000 nonfatal construction injuries were reported in 2019 alone.
As the owner of a construction business, you go out of your way to provide the proper safety training and equipment—and you take pride in your knowledgeable and experienced team. Still, accidents can happen at any time. When they do, you don't want to be caught without workers comp.
Risky Business: Construction-Related Accidents and Injuries
Why is working in construction so inherently dangerous, anyway? For starters, construction workers are frequently around heavy machinery that requires extensive training, precision, and skill to operate. Even a small miscalculation or wrong move can lead to serious injury or death. In fact, in 2019, the leading cause of nonfatal injuries on construction sites was contact with objects or equipment.
Falls are another serious risk in the construction industry. Workers must often scale ladders, scaffolding, and other elevated surfaces. Without proper fall protection, the risk of injury or death is substantial. According to the Bureau of Labor Statistics, falls account for 34% of all construction deaths each year.
Electrocutions are another common type of accident on construction sites. Employees often work with high voltage, especially during the construction of a new building. Coming into accidental contact with a live wire or even a metal pipe touching a power line can lead to serious injury or death, with electrocution accounting for roughly 11% of all construction site fatalities in 2019.
How a Workers' Compensation Program Can Help
Unfortunately, a lot can go wrong at any construction site—even when your company provides proper training and safety equipment. The good news is that having a workers' compensation insurance program can help protect your business and your employees.
Specifically, a workers' compensation program is designed to pay for expenses related to workplace injuries and deaths so you don't have to pay out of your pocket. This can include medical expenses incurred as a result of an injury, lost wages for an injured employee who is unable to work, and more. And when you consider that the average cost of a workers' compensation claim hovers around $40,000, it's easy to see how easily a workers' compensation program can pay off.
Unfortunately, if your construction business doesn't have workers' compensation insurance, you could find yourself in a situation where you're held liable or even sued by your employee for the costs of an on-the-job injury. Depending on the scope of the injury, this could result in serious financial hardship for you and your business. Meanwhile, lawsuits against your company can tarnish your reputation, leaving clients (and potential clients) questioning your job site safety and potentially doing business with other construction companies as a result.
With a great workers' compensation insurance program in place, you and your employees can enjoy the peace of mind of knowing that everybody is covered in the event of a worksite accident. Combine all of this with the fact that most states require construction firms to carry workers' compensation coverage anyway, and it's easy to see why this is a meaningful investment for your growing construction business.
Start Your Quote Today
How much is workers' comp insurance for construction? Exact costs can vary greatly depending on your coverage needs, the size of your company, and other factors. However, many construction company owners are surprised to see just how affordable a great program can be with SouthEast Personnel Leasing, Inc (SPLI).
Our experienced and knowledgeable team understands the unique needs and nuances of the construction industry, offering programs custom-tailored to construction businesses of all sizes. We strive to make it easy and affordable for construction businesses to protect themselves and their employees while following compliance regulations.
If you're looking for the right workers' compensation insurance program for your construction business, SPLI is here to help. In just a matter of minutes, you can request a free quote on our website. You can also reach out to our team at any point if you have any questions or need assistance choosing the right program for your needs and budget. Protect your construction business now and in the future; purchase a comprehensive workers' compensation insurance program today.