Workers' Comp Insurance for Small Business and Construction: A Guide
December 13, 2022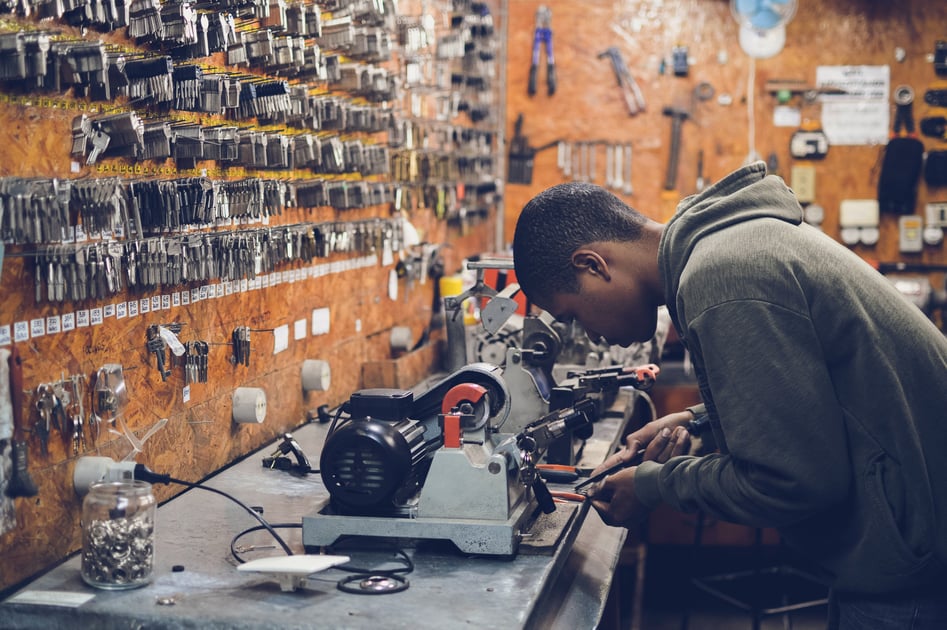 In many states, a business isn't required to have a workers' compensation insurance policy in place until they reach a certain number of employees. If your small business is approaching that threshold, has recently surpassed it, or has reason to secure coverage even if it's not required, there are a few things you should know about workers' comp insurance for small businesses.
What are Class Codes?
The National Council on Compensation Insurance (NCCI) is considered the insurance industry standard for determining the risk level of any job or company. Every job comes with different risks and in the construction industry, those risks tend to be higher than average. NCCI assigns each job a class code that indicates how risky it is.
As the business owner, review your staff's roles and try to assess how risky their jobs are. For example, an administrative worker will be very low risk. A plumber will likely be low-to-medium risk. Electricians and roofers will probably be high-risk. Employees with riskier jobs mean that you'll be paying higher workers' compensation insurance rates.
Why Does Your Payroll Matter?
Your payroll is the total amount you pay to all of your employees in a year. When they calculate your workers' comp insurance rates, insurers will factor in your payroll. Workers' comp insurance for small businesses tends to be more affordable because small companies typically have fewer workers and a smaller annual payroll. Insurers see this as less risk, which can incentivize them to provide lower rates.
Estimating Workers' Comp Costs
It's impossible to predict exactly how much workers' comp insurance for a small business will cost, but you can approximate the amount by using this formula: Class Code Rate x Payroll ÷ $100 x Experience Modifier = Premium. This is the baseline formula most insurers use to determine workers' compensation premiums, but it isn't exact, so you should expect some variance. To calculate your premium using this formula, you'll first need to calculate your total payroll and look up your class code rates and experience modifier.
Consider Pairing Your Payroll With Your Workers' Comp
A lot of small businesses that outsource their payroll administration wind up overpaying. When you add workers' compensation coverage to your small business, this can create logistical barriers, reconciliation issues, and additional expenses. Pairing your payroll with your workers' comp insurance can help you avoid premium down payments and year-end reconciliations while enjoying the benefits of automation, accuracy, convenience, and improved cash flow.
Is Partnering With a PEO Right for Your Small Business?
A Professional Employer Organization (PEO) is an outsourcing firm that provides critical services to small businesses. PEOs can administrate payroll, facilitate workers' compensation programs, help manage benefits, provide compliance assistance, and offer risk management services. PEOs have industry relationships that help small businesses access affordable workers' compensation rates. Your PEO can also manage your claims in the event of an incident to ensure your employees get the support they need.
SPLI is an established PEO with 36 years of experience helping construction professionals access affordable workers' comp programs for small businesses. We also provide a range of supporting services including payroll administration. To learn more about how SPLI supports small businesses like yours, contact us today.